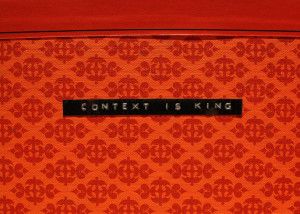 Over the past year a team of researchers has been investigating the relationship between education (especially higher education) and the formation of developmental leadership in the Philippines. Since the Education for All agreements of the 1990s and the Millennium Development Goals, the emphasis for investment in education in low-income countries has been on access to primary schooling. But if we follow that priority to its logical conclusion, the danger is that disinvesting from higher levels of schooling could lead to capacity gaps, especially in the kind of leadership that is needed to keep a nation on a developmental path economically, socially and politically.
International evidence has shown that there is an association between national development of higher education and good governance, but little is known about how one can lead to the other. So it is important to understand the educational experiences of developmental leaders and to learn how their skills, values and knowledge were shaped. It is also important to understand how education generates social capital for the individuals who participate, and to explore how networks formed during schooling and university contribute to the building of coalitions with the capacity to shape national development. You only have to look at the current UK government to see how important the relationships formed during studies can be to long-term co-operation and mutual political support.
The Philippines case study follows research on Ghana which demonstrated the extraordinary influence of one institution – an upper secondary boarding school with a pro-poor meritocratic admissions policy, an ethos that managed to balance patriotism with critical thinking, and an extra-curricular programme that nurtured an important range of skills and created a powerful sense of school community. Among the leaders interviewed for that study from across three important national reforms, an astonishing proportion of them had attended that school and knew each other from there.
So far, so compelling, and the policy messages are clear. However, the subtleties of this relationship between development, leadership and education play out very differently in the Philippines. Known (somewhat oxymoronically) as an 'oligarchical democracy', political leadership in the Philippines has been dominated by powerful family dynasties, supported by those whose interests they serve. This is reinforced by a highly stratified education system in which those with resources and influence can prepare their children for their rightful place in society by sending them to feeder schools for elite universities. These deeply engrained facts of life do not leave much space for meritocracy in education or in political leadership.
Even within this one country there are different visions of leadership and development, and different implications for education. For the Philippines project we purposely chose three reforms quite different from each other, in order to include diverse perspectives, and we interviewed a range of key leaders, movers and shakers from each. We were surprised at the contrasts. Leaders from a major procurement reform tended to be technocrats, highly influenced by dominant discourses from international organisations, with faith in the power of tight administrative systems and effective IT in curbing corruption and promoting economic development. Education, it follows, needs to nurture the skills to develop and buttress those systems. In contrast, leaders from Gawad Kalinga, an NGO behind a pro-poor social movement, sustained a carefully- managed distance from government, and led through moral authority. They spoke of the need for 'unlearning' in order to radically reform education and through that, society. Finally, leaders involved in electoral reform in the Autonomous Region of Muslim Mindanao differed among themselves, depending on whether they had risen through the ranks of the Moro Islamic Liberation Front or through more conventional paths to national influence. Despite their own successful navigation of a highly unequal system, across the reforms the leaders were in favour of greater educational equity, but the flavour and pathways ranged from liberal to radical to distributional.
It is apparent that when it comes to the relationship between national development, leadership and education, that Comparative Education mantra holds true: context matters. And so policy solutions need to be informed by a deep understanding of it.
The project is funded by the Developmental Leadership Programme (DLP) through the aid branch of the Australian Department of Foreign Affairs and Trade. Project team members are Michele Schweisfurth (PI), Oscar Valiente (ROC), Lynn Davies (University of Birmingham), Lorraine Pe Symaco (University of Malaya) and Chelsea Robles (Nagoya University).