Image: Civic volunteers of a social welfare association helping a poor aged lady by giving her grocery items like rice, pulses etc. during lockdown period in Kolkata, Suprabhat Dutta.
Every day my What's App feed from Dehradun, North India, shows my friends in action in response to COVID-19. Women in the city are busy delivering essentials to households who have lost their livelihoods during lockdown, making and distributing masks, disinfecting streets, and providing information about government entitlements. They are mobilising other community members and liaising with officials, contractors and NGOs to deliver much-needed resources and services. They are showing leadership during this time of crisis.
My friends describe themselves as social workers, motivated by the satisfaction they receive from helping others. But they also have political ambitions and are dedicated karyakarta, or party workers. Most have been engaged in social work/party activities for years, if not decades, undertaking a long 'political apprenticeship' of building competencies, networks, and a constituency willing to support them in their bid to become an elected representative. In 2018, many hoped to stand for election to become Municipal Councillor (MC) for their ward: the lowest level of urban governance. They wished to translate long years of service to the people and their parties into political opportunities.
In this respect, the 2018 Dehradun elections were disappointing for socially and politically active women. Quotas in local level elections require that a third of seats are reserved for women. Parties nominated very few women to contest unreserved seats (tellingly called 'gents' [gentlemen's] seats by many). Worse, many of the seats reserved for women went not to female karyakarta, but to the wives and daughters of male party activists. While research shows that most of these 'proxy' candidates develop their own political skills and ambitions if elected, their nomination robs women already well-versed in political and social work the opportunity to obtain a formal position of status. In a city awash with women social workers, parties cannot claim that there is a lack of suitably qualified female candidates.
Not all were overlooked, and many women in Dehradun and beyond are now dealing with the COVID-19 crisis in their capacity as Municipal Councillor. Recent research from KMIC and Praja Foundation in 2020 shows the centrality of local urban governance in times of emergency. Men and women councillors in Ahmedabad, Mumbai and Delhi are using their in-depth knowledge of the area to reach vulnerable populations, get real-time information to the public, and to forge partnerships with and between government and NGOs. They are largely excluded, however, from the institutionalised efforts of the state. Municipal Councillors lack funding and a formal role in dealing with the crisis, despite the importance of a localised response. That they continue to do such work is testament to their commitment and resourcefulness.
The central and state governments in India have been reluctant to devolve responsibilities and resources to urban local bodies generally. While this affects men and women councillors, the consequences are not gender-neutral. Quotas for women only exist at the local level, with the hope that local politics can provide a training ground for women to progress to higher levels. A lack of opportunity to demonstrate leadership and capacity to get things done frustrates these ambitions. Municipal councillors in Dehradun also do not receive an honorarium to pay for transport, communications, and to help constituents in need. Women are disproportionately affected, as they usually lack an independent source of income. Again, the consequence is a public perception that women are ineffective leaders, resulting in a lower support base to support further political ambitions.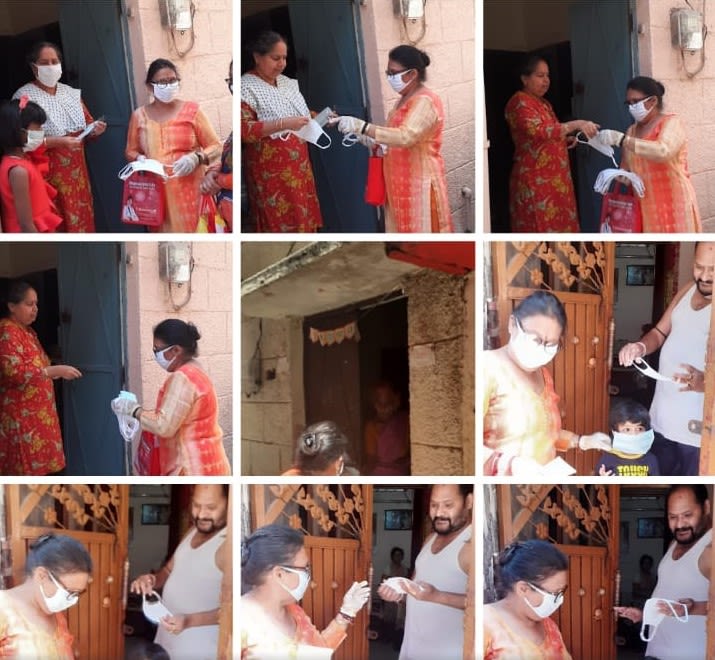 India's dismal performance in women's political representation at state and national levels, is therefore not on account of a lack of suitably qualified women. Rather it is due to the disrupted pathways from informal community-based social work and leadership to formal political power, and from positions at the lowest level of representation to higher levels in state and national assemblies. Women's exclusion from politics is not only a blow for the representativeness of its institutions but also the quality of Indian governance.
How do we ensure that the women demonstrating leadership in today's crisis are the women elected to political power in the future?
My research with a Dehradun based NGO PRAGATI reveals key lessons.
First, initiatives need to work with the lifecycles of women. Many women wait until post-active motherhood (when children are independent) to pursue political ambitions. We need to work with this longer-time frame of political apprenticeship to ensure they have the right kinds of resources at the moment they are ready to enter the political fray.
Second, political parties need to face the consequences if they fail to nominate suitably qualified women. Many would-be candidates who did not receive the ticket in 2018 swallowed their disappointment and campaigned for the party. PRAGATI-run workshops have provided a space for women to develop cross-party solidarity based on women's shared experience of marginalisation. If women removed their political labour en masse during election time or ran as independents, parties would take notice.
Third, we need advocacy to ensure that once elected, women councillors are supported in their work through an honorarium and larger discretionary budget.
By the time the next municipal elections come around in 2023, COVID-19 will hopefully be a memory. We need to act now—helping women gain visibility, promote their work, build the right networks, acquire skills and get things done—to ensure that women demonstrating leadership today are the elected representatives of the future.